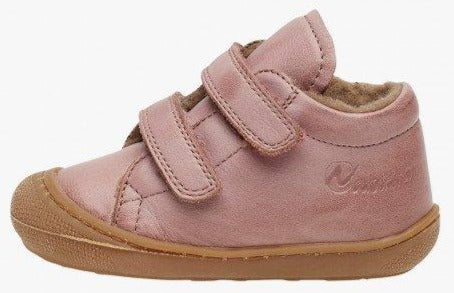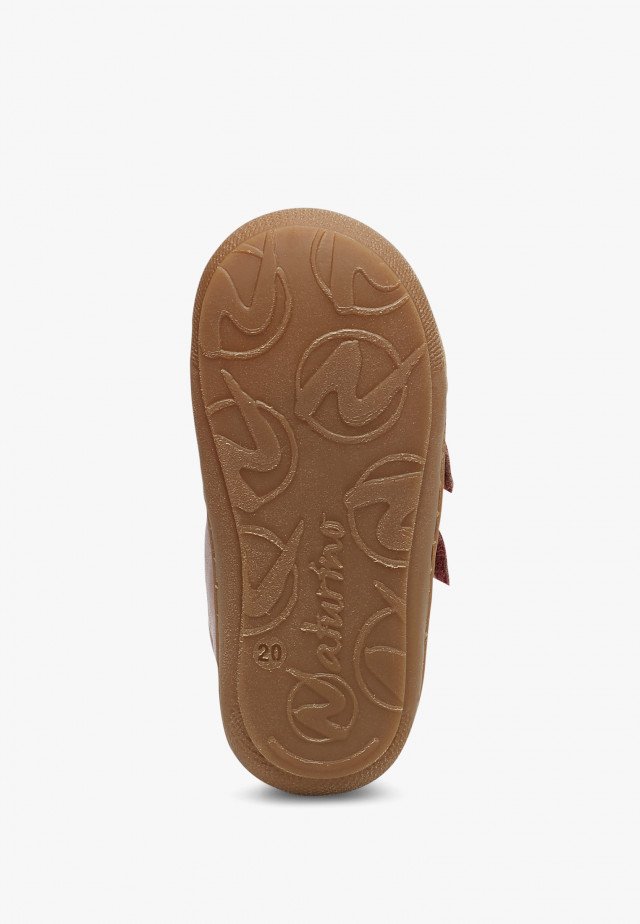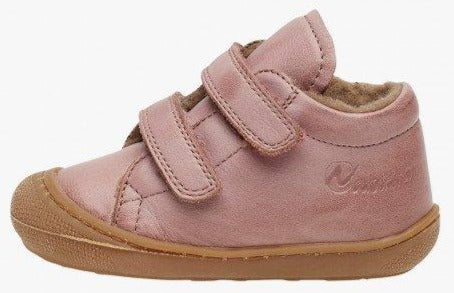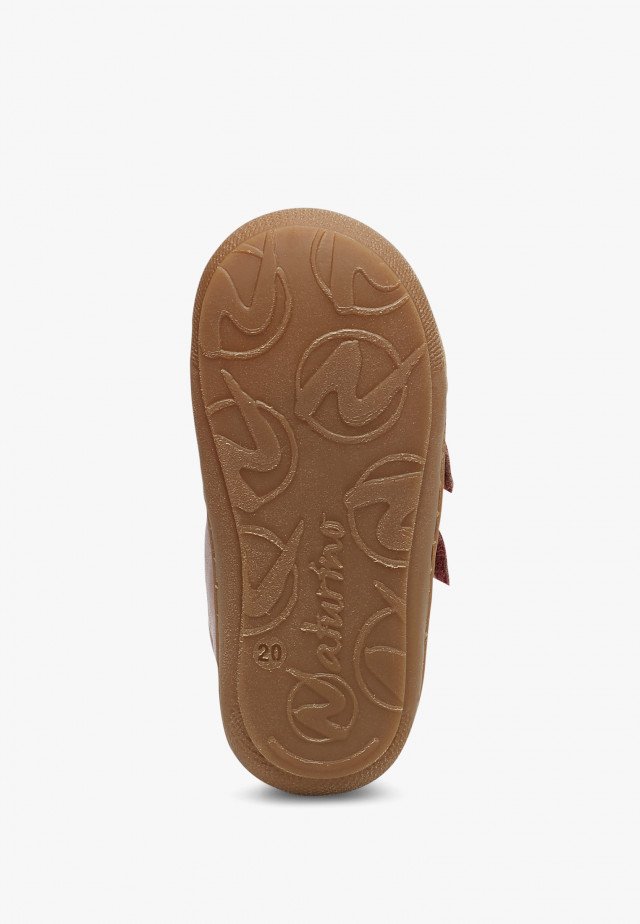 Cocoon Wool Lined VL - Rosa Antico Leather
Naturino
Sale price

$71.20

Regular price

$89
Can we help you choose your size?
Call us Toll Free at 1 877 939-1804
We'll be happy to assist you!
Description

Style Nr: #2904-31-0M01


Ultra-soft first-steps shoes with double Velcro straps. Light flexible rubber bottoms and reinforced toe make these shoes perfect for children who are learning to crawl and take their first steps.

Leather Upper
Hook-and-Loop Closure
Wool Lining
Removable Insole with Sand Effect
Anti-Slip Rubber Outsole
SHIPPING & RETURNS
LEATHER CARE TIPS

Clean any dust or dirt with a damp cloth and buff the shoes with a soft polishing cloth to remove excess water. Allow shoes to dry overnight. Tougher scuffs can often be removed by applying a small amount of vaseline on a paper towel or q-tip and rubbing the mark. Wipe the area off with a dry cloth.
| | | | |
| --- | --- | --- | --- |
| AGE | SIZE (US) |   | NATURINO SIZES (IT) |
|   | INFANT |   |   |
| 0 | 0 |   | 16 |
| 3 Months | 1 |   | 17 |
| 6 Months | 2 |   | 18 |
| 9 Months | 3 |   | 19 |
| 12 Months | 4 |   | 20 |
| 12 - 18 Months | 5 |   | 21 |
| 18 - 24 Months | 6 |   | 22 |
| 2 - 2½ Years | 7 |   | 23 |
| 2½ - 3 Years | 8 |   | 24 |
|   | TODDLER |   |   |
| 3½ - 4 Years | 9 |   | 25 |
| 4 Years | 10 |   | 26 |
| 4½ Years | 10½ |   | 27 |
| 5 Years | 11 |   | 28 |
| 5½ Years | 12 |   | 29 |
|   | CHILD |   |   |
| 6 Years | 13 |   | 30 |
| 6½ Years | 1 |   | 31 |
| 7 Years | 2 |   | 32 |
| 7½ Years | 3 |   | 33 |
| 8 Years | 4 |   | 34 |
| 8½ Years | 5 |   | 35 |
|   | BOY | GIRL |   |
|   | 5 | 5-6 | 36 |
|   | 5½ | 6-7 | 37 |
|   | 6 | 7-8 | 38 |
|   | 6½ | 8-9 | 39 |
|   | 7 | 9-10 | 40 |