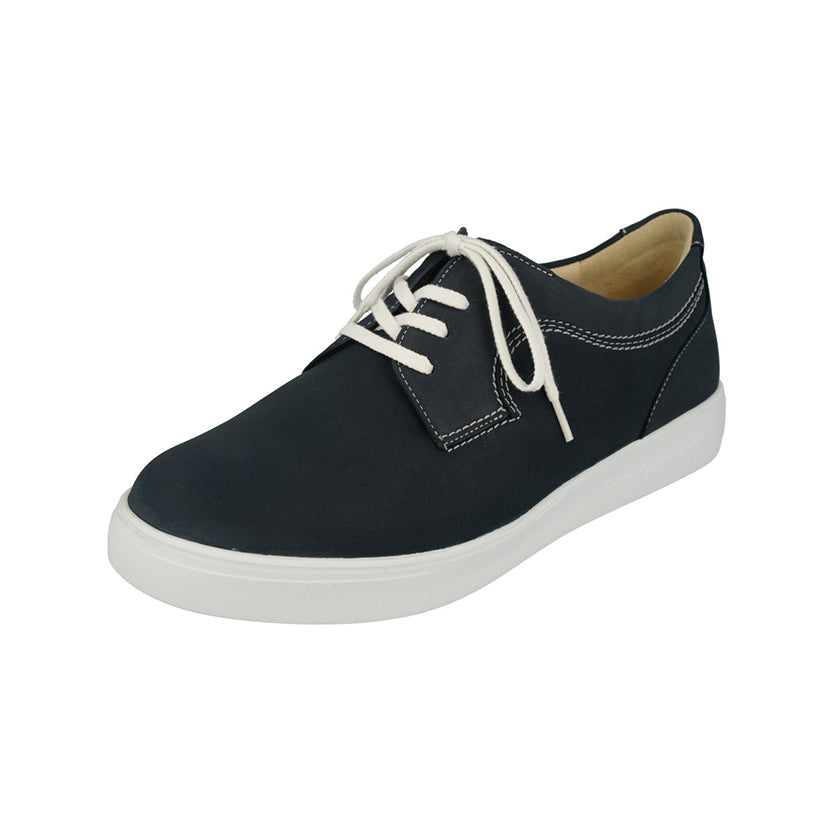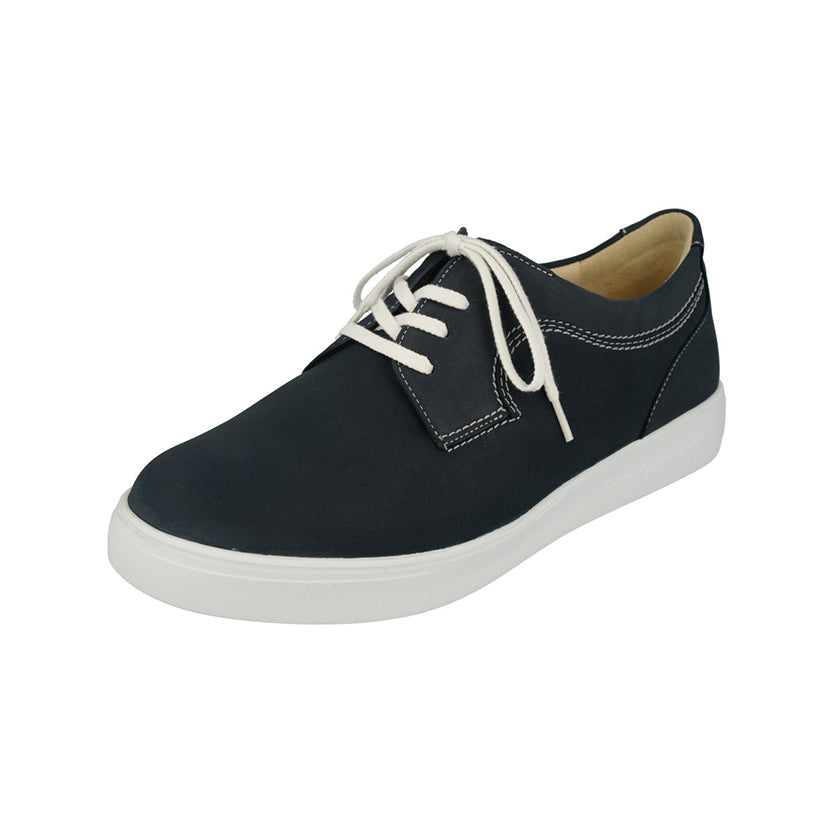 97311 Soft - Grey
Finn Comfort
Sale price

$400

Regular price
Can we help you choose your size?
Call us Toll Free at 1 877 939-1804
We'll be happy to assist you!
Description

*ONLINE EXCLUSIVE

#96103-070099

Do you have very sensitive feet? 

Do pressure points make walking and standing uncomfortable? 

FinnComfort developed the prophylaxis shoe together with doctors and orthopedists. 

The focus is on the particularly soft and shock-absorbing footbed and entire inner padding of the shoes. 

With closed shoes, the particularly soft toe cap, a completely padded forefoot, a padded soft tongue in the lacing area on the instep offer the special benefits for a prophylactic shoe. 

The forefoot area offers a lot of volume for your sensitive foot. 

In addition, there are the high-quality FinnComfort standards such as the extra padding around the ankle and shaft as well as the elastic sole with strong shock absorption.

Specially made for Sensitive feet

Extra-Soft Leather Upper

Extra-Soft Leather Lining

Generous forefoot space

Reinforced padding protects against friction

Extended heel counters for optimal support

Cushioned tongue

Soft toe cap for extra comfort

Cushioned forefoot protects against pressure points

Removable Soft Finn Comfort Footbed

Heel Height differential of 12 mm

Polyurethane Outsole

Made in Germany

*Please note that this item may take 1 to 6 weeks to ship

 
SHIPPING & RETURNS
LEATHER CARE TIPS

Clean any dust or dirt with a damp cloth and buff the shoes with a soft polishing cloth to remove excess water. Allow shoes to dry overnight. Tougher scuffs can often be removed by applying a small amount of vaseline on a paper towel or q-tip and rubbing the mark. Wipe the area off with a dry cloth.
Finn Comfort Comparative Shoe Sizes
| | | | |
| --- | --- | --- | --- |
| UK | Euro Sizing | US Men | US Women |
| 1 | 33 | 1.5 | 3.5 |
| 1.5 |   | 2 | 4 |
| 2 | 34 | 2.5 | 4.5 |
| 2.5 | 35 | 3 | 5 |
| 3 | | 3.5 | 5.5 |
| 3.5 | 36 | 4 | 6 |
| 4 | 37 | 4.5 | 6.5 |
| 4.5 | | 5 | 7 |
| 5 | 38 | 5.5 | 7.5 |
| 5.5 | | 6 | 8 |
| 6 | 39 | 6.5 | 8.5 |
| 6.5 | 40 | 7 | 9 |
| 7 | | 7.5 | 9.5 |
| 7.5 | 41 | 8 | 10 |
| 8 | 42 | 8.5 | 10.5 |
| 8.5 | | 9 | 11 |
| 9 | 43 | 9.5 | 11.5 |
| 9.5 | | 10 | 12 |
| 10 | 44 | 10.5 | 12.5 |
| 10.5 | 45 | 11 | 13 |
| 11 | | 11.5 | |
| 11.5 | 46 | 12 | |
| 12 | 47 | 12.5 | |
| 12.5 | | 13 | |
| 13 | 48 | | |
| 13.5 | | | |
| 14 | 49 | | |
| 14.5 | 50 | | |
| 15 | | | |