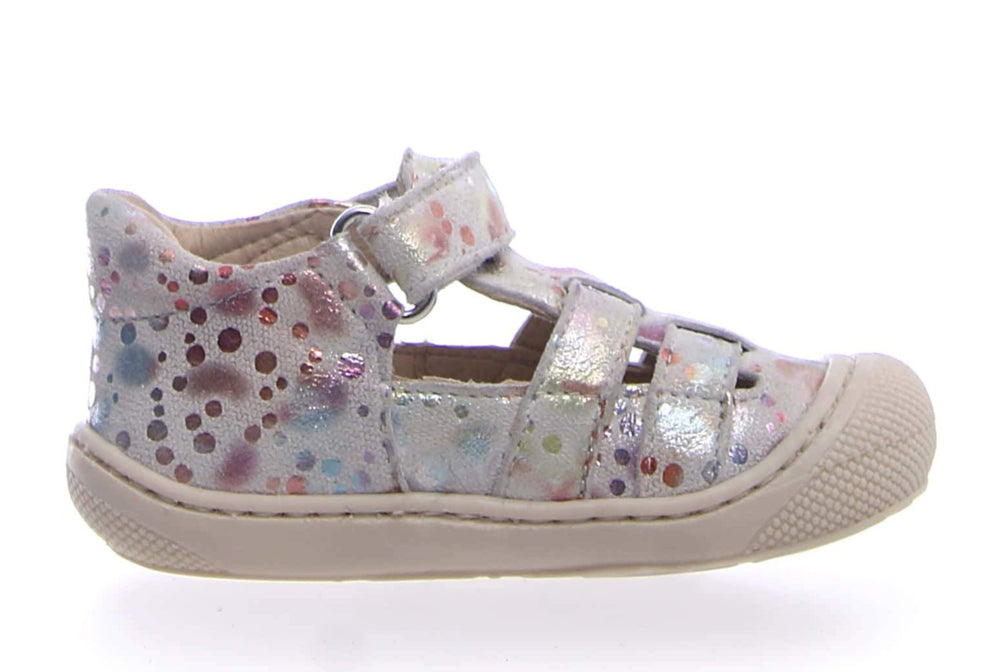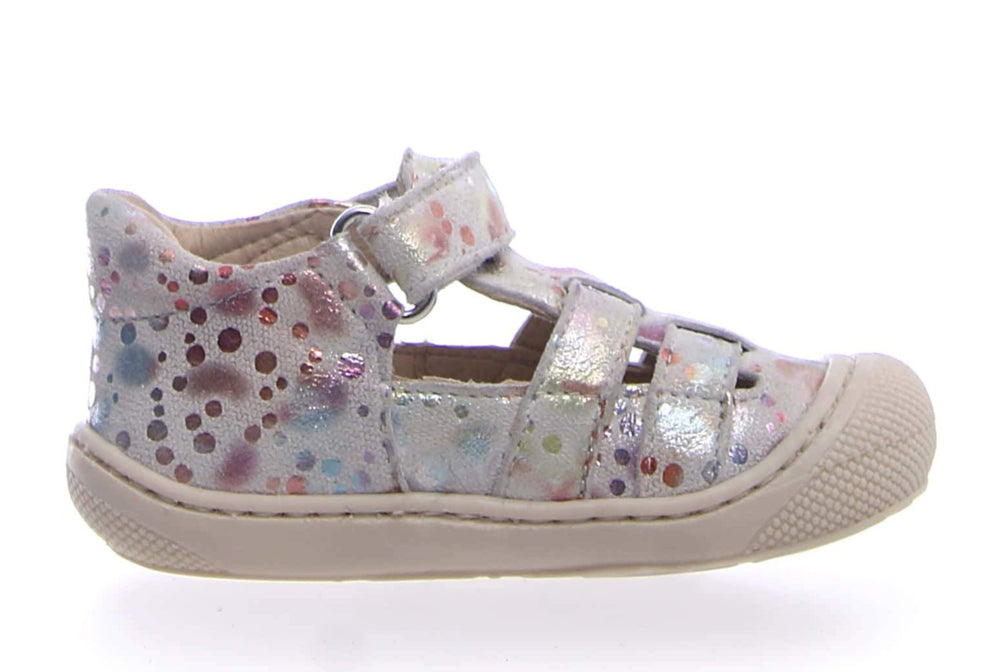 Bede - Rainbow White Suede
Naturino
Sale price

$59.25

Regular price

$79
Can we help you choose your size?
Call us Toll Free at 1 877 939-1804
We'll be happy to assist you!
Description

Semi-open shoes with reinforced round toe, double Velcro straps and ankle strap. Flexible, light rubber soles make these shoes the perfect choice for your child's first steps. Brushed Nappa leather uppers, leather linings and slip-out soles make these shoes ultra soft and perfect for tiny feet.

Suede Upper
Hook-and-Loop Closure
Leather Lining
Removable Insole with Sand Effect
Anti-Slip Rubber Outsole
SHIPPING & RETURNS
SUEDE CARE TIPS

Gently rub with a suede brush to lift dust and light dirt.Treat with a water and stain repellent made for suede shoes and allow to dry overnight. We recommend treating the shoes prior to wearing them.
| | | | |
| --- | --- | --- | --- |
| AGE | SIZE (US) |   | NATURINO SIZES (IT) |
|   | INFANT |   |   |
| 0 | 0 |   | 16 |
| 3 Months | 1 |   | 17 |
| 6 Months | 2 |   | 18 |
| 9 Months | 3 |   | 19 |
| 12 Months | 4 |   | 20 |
| 12 - 18 Months | 5 |   | 21 |
| 18 - 24 Months | 6 |   | 22 |
| 2 - 2½ Years | 7 |   | 23 |
| 2½ - 3 Years | 8 |   | 24 |
|   | TODDLER |   |   |
| 3½ - 4 Years | 9 |   | 25 |
| 4 Years | 10 |   | 26 |
| 4½ Years | 10½ |   | 27 |
| 5 Years | 11 |   | 28 |
| 5½ Years | 12 |   | 29 |
|   | CHILD |   |   |
| 6 Years | 13 |   | 30 |
| 6½ Years | 1 |   | 31 |
| 7 Years | 2 |   | 32 |
| 7½ Years | 3 |   | 33 |
| 8 Years | 4 |   | 34 |
| 8½ Years | 5 |   | 35 |
|   | BOY | GIRL |   |
|   | 5 | 5-6 | 36 |
|   | 5½ | 6-7 | 37 |
|   | 6 | 7-8 | 38 |
|   | 6½ | 8-9 | 39 |
|   | 7 | 9-10 | 40 |