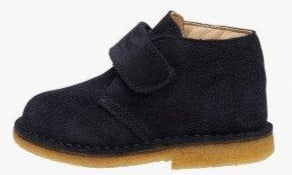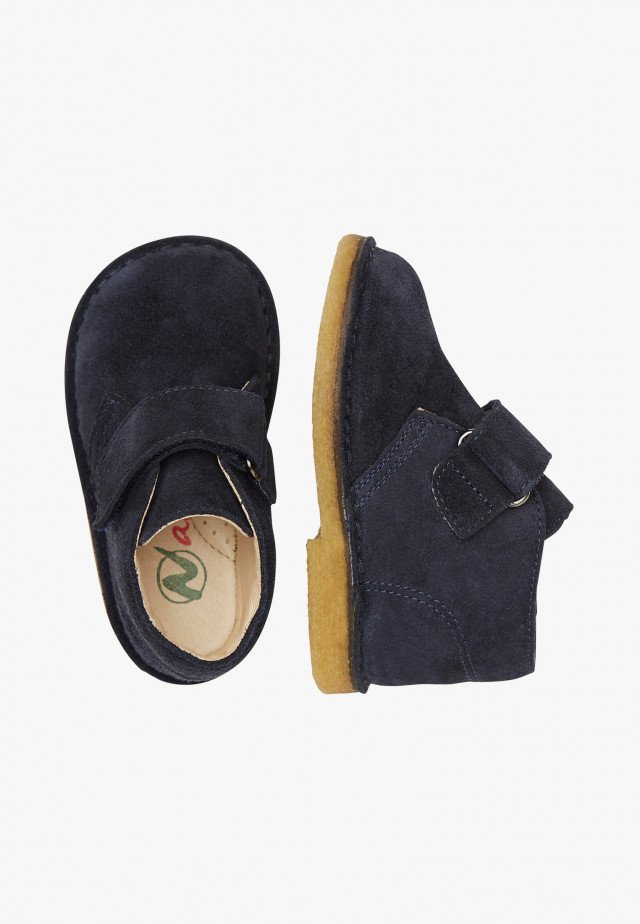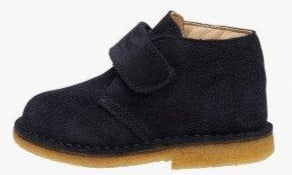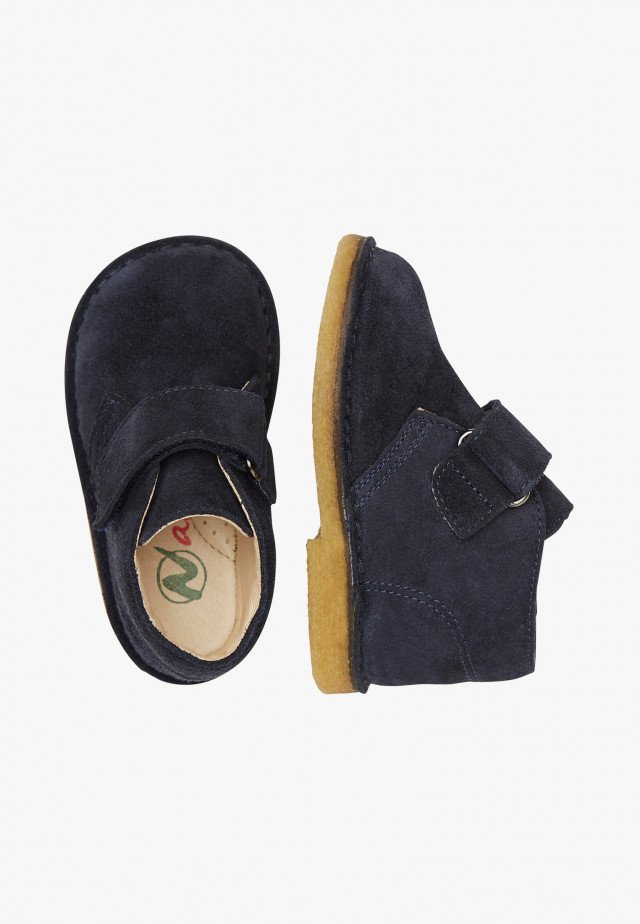 Choco - Blue Suede
Naturino
Sale price

$63.20

Regular price

$79
Can we help you choose your size?
Call us Toll Free at 1 877 939-1804
We'll be happy to assist you!
Description

Style Nr: #4133-01-0C01


Mini interpretation of the iconic desert boot, with a soft suede upper and a comfortable velcro closure. The internal leather lining and the non-slip rubber sole offer comfort and safety with every step.

Suede Upper
Leather Lining
Insole with Sand Effect
Crepe Rubber Sole
SHIPPING & RETURNS
SUEDE CARE TIPS

Gently rub with a suede brush to lift dust and light dirt.Treat with a water and stain repellent made for suede shoes and allow to dry overnight. We recommend treating the shoes prior to wearing them.
| | | | |
| --- | --- | --- | --- |
| AGE | SIZE (US) |   | NATURINO SIZES (IT) |
|   | INFANT |   |   |
| 0 | 0 |   | 16 |
| 3 Months | 1 |   | 17 |
| 6 Months | 2 |   | 18 |
| 9 Months | 3 |   | 19 |
| 12 Months | 4 |   | 20 |
| 12 - 18 Months | 5 |   | 21 |
| 18 - 24 Months | 6 |   | 22 |
| 2 - 2½ Years | 7 |   | 23 |
| 2½ - 3 Years | 8 |   | 24 |
|   | TODDLER |   |   |
| 3½ - 4 Years | 9 |   | 25 |
| 4 Years | 10 |   | 26 |
| 4½ Years | 10½ |   | 27 |
| 5 Years | 11 |   | 28 |
| 5½ Years | 12 |   | 29 |
|   | CHILD |   |   |
| 6 Years | 13 |   | 30 |
| 6½ Years | 1 |   | 31 |
| 7 Years | 2 |   | 32 |
| 7½ Years | 3 |   | 33 |
| 8 Years | 4 |   | 34 |
| 8½ Years | 5 |   | 35 |
|   | BOY | GIRL |   |
|   | 5 | 5-6 | 36 |
|   | 5½ | 6-7 | 37 |
|   | 6 | 7-8 | 38 |
|   | 6½ | 8-9 | 39 |
|   | 7 | 9-10 | 40 |